Affordable and Experienced California Divorce Lawyers
Divorce as low as $875 FLAT FEE in every County in California!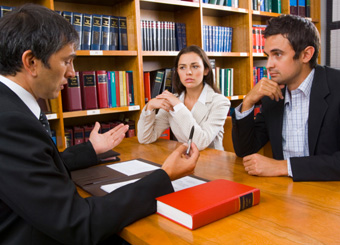 When I called, the attorney I talked to was very patient…He gave me all the options available…The whole thing was done over the phone and online. How easy is that.
– Kenny in San Jose.
---
No matter what kind of circumstances you are in, we can help for AFFORDABLE rates. We handle several Family Law matters such as Divorce, child custody and support, spousal support as well as Legal Separation, and Annulment. From our office in Glendale, California, we service the entire state of California by phone or in person. Call us when you need a strong AFFORDABLE divorce lawyer in Los Angeles County or throughout California.
Choose the Affordable Flat Fee Attorney package that is right for you.
If you have been served with Divorce papers, click here.
If you don't know where your spouse is you may need a Publication Divorce. Please call us to discuss.
---
Compassionate Services
Going through a Divorce is often a difficult step in one's life. That's why we offer a detailed and easy-to-understand guide to California Divorce law that is freely available on our site. Take your time to process the relevant rules and information, and then call Legal Action Workshop with any questions or concerns you have.
Our number is 1-800-435-7444, and we are ready to be of service. Our thorough divorce attorney services will work to resolve your situation as peacefully and successfully as possible. You can also chat with us by clicking the blue bar at the bottom-right corner of your screen.
Extensive Divorce Expertise
With more than 35 years of experience, the team at Legal Action Workshop in Los Angeles County, CA, is prepared to handle your divorce situation. Browse through our thorough list of links to the right to learn more about how we can serve your specific needs.
Our Divorce consultations are confidential, so you can rest assured that your privacy will be protected. Plus, a consultation with our attorney will explain your legal rights and answer your questions. We are a flat-fee law firm and very affordable.
Rely on a Legal Action Workshop Divorce lawyer. We will help your Divorce proceed as stress-free and satisfactorily as possible.
Our Law Firm Advantage:
Low flat rates; our clients save thousands of dollars
Confidential consultations with one of our experienced Divorce Lawyers
Legal Advice and oversight throughout the process; no extra fee for additional consultations; you will never feel alone!
Meticulous attention to the processing of your paperwork